#TeamHaringey6 - 1st week of December round up

News / 9 December
#TeamHaringey6 have had some amazing things on this week...
It started with our Winter Open Morning on Saturday; we had over 160 applicants booked so we knew to prepare for a busy day.
We started with a presentation from our CEO and Principal and tours by our amazing Student Leadership Academy Ambassadors and then some amazing displays in the atrium area from our Curriculum Directors and CALMS who were also in attendance to support our prospective learners showing them why we are #MoreThanACollege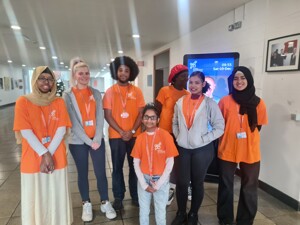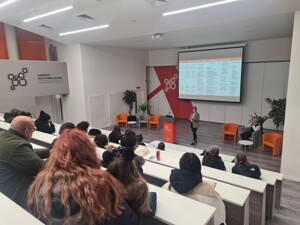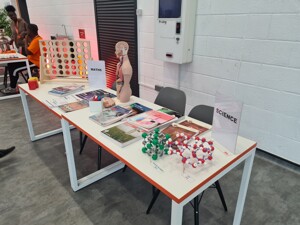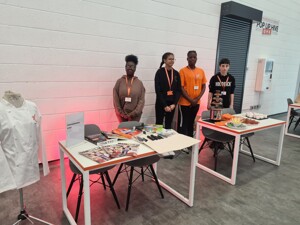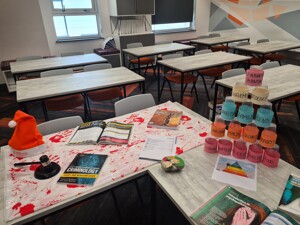 ---
The Metropolitan Police Territorial Support Group (TSG) were also at #H6 on working with the Level 2 Public Services and Level 3 Uniformed Protective Services. They carried out fitness testing currently used within the Metropolitan Police. The students and staff very much enjoyed the productive session. A very good turnout overall! #H6Experience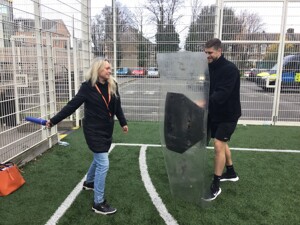 ---
Our Level 3 BTEC and Year 2 A Level Business travelled to the Vue Cinema in Westfield in Stratford. This was a educational visit to further help students prepare extensively for key examinations. The cinema workshops were interesting. Our students seem to make the most of them. Some answered questions and received prizes. It was a good experience not only for them but for staff too. #H6Experience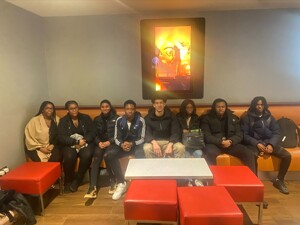 ---
#TeamHaringey6 were honoured to have Dr Michael Griffiths who came in to speak with our A-Level Science students.
He is a top trauma surgeon who has saved many stabbing and shooting victims on the A and E frontline, as well as teaching youngsters about the dangers of knives.
Martin was awarded a Commander of the Most Excellent Order of the British Empire (CBE) in the Queen's Birthday Honours List 2021. #Inspiring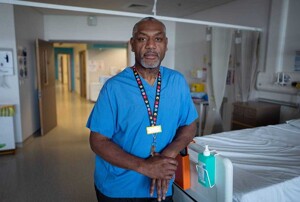 ---
#TeamHaringey6 Art department had The Photography Foundation in college to talk to our students about how to apply for internships, apprenticeships, free workshops and talks with them. Students discussed the photography industry and possible career pathways, exhibition space and how to get involved.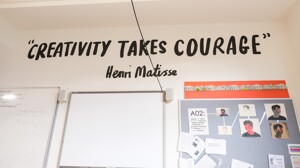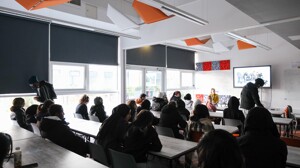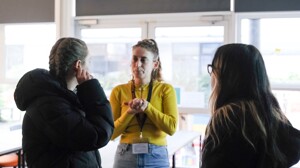 ---
As part of the 'Save the Children' campaign #H6 participated in Christmas Jumper Day with a little twist and added PJ's, Onesies and Dressing gowns in the mix we really are #MoreThanACollege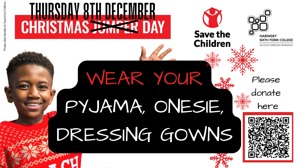 ---
Our #H6 Entry and Foundation students were selling home made Christmas cards for staff and students - the card quality was amazing #GreatJob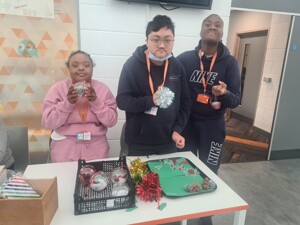 ---
This week has been #Amazing as our students continue to #DiscoverTheDifference and enjoy the #H6Experience looking forward to next week for more learning, new activities and fun stuff as we are #MoreThanACollege
---
---
APPLICATIONS
Applications for September 2023 are open - Apply Now on our website!
Keep up to date by following us