#TeamHaringey6 - Higher Education Fair - Nov 22

News / 1 December
Creating Opportunities for the Future
Following the success of our Apprenticeship Fair earlier in this year during which we were accompanied by several Apprenticeship providers such as Careers Hub, DWP, British Heart Foundation, Wilson's Solicitors and Metro Bank to name a few and we are super excited to welcome over 16 universities across England to talk to H6 students about their courses, student support and HE life!
Our students have the opportunity to explore their university options, discovering courses which spark their interests and career ambitions. They were able to find the answers to their questions through the conversations with the representatives as well as the information provided to them through prospectuses and leaflets. We were excited to host such an event which provides amazing opportunities to our students, enabling them to make informed choices as they take another step closer to their future. Representatives from Universities such as Goldsmiths, Queen Mary, Sheffield and SOAS were on site.
Russ Lawrance, CEO said, "Haringey Sixth Form College is committed to providing students with the best possible careers education information advice, guidance and experiences. This support programme is an excellent enhancement of the work we do at college aiming for excellence in everything we do."
We also had support from the John La Rose Award scheme was set up by Haringey Council as a programme of support for young people. The JLRA scheme sets outs to make access to higher education fairer as part of the council's wider ambitions to create a more equal borough. This initiative is named after the late political and cultural activist, who both formed the Black Parents Movement in Haringey in the 1970s and, along with colleagues, contributed greatly to educational equality through the founding of the George Padmore Institute – a library and educational centre focusing on the lives and experiences of Caribbean, Asian and African people and communities in Britain.
The JLRA scheme offers support to young people from backgrounds under-represented among the UK's student population. This support includes financial support in the form of a bursary, as well as mentoring with a professional from the student's chosen area of study and a paid work experience placement.
For further information, check out the John La Rose Award scheme page on the Haringey Council website.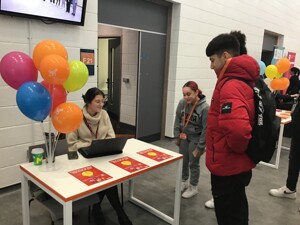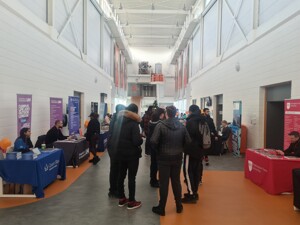 #TeamHaringey6 Christmas Open Morning is on Saturday 3rd December from
10am – 1pm
Come and see how we are #MoreThanACollege
---
---
APPLICATIONS
Applications for September 2023 are open - Apply Now on our website!
Keep up to date by following us