#TeamHaringey6 - Rest In Peace Queen Elizabeth II

News / 9 September
#TeamHaringey6 joins the nation in mourning the passing of Queen Elizabeth II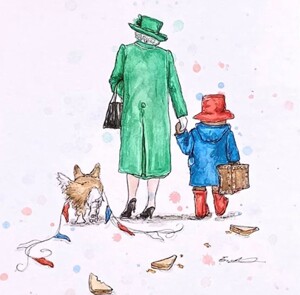 I look forward to speaking to all at my first cross college presentation of the year. 12:30 in the Sports Hall.
This obviously coincided with the sad news we all received last night. I thank you in advance staff and students for your attendance.
We have now entered a period of national mourning that will continue until the end of the State Funeral.
Guidance providing the public, businesses and institutions with advice on the period of national mourning following the death of Her Majesty Queen Elizabeth will be forthcoming and of course I will keep you all informed as appropriate.
Once details of the funeral are confirmed by the Royal Household, we will inform you with further guidance and information.
Schools and College settings remain open. Normal attendance is expected.
If anyone is feeling very upset, Minded is a source of information to support children and young people to manage death and loss. Click on the link.
From Monday #H6 will open a book of condolence which if you wish you will be able to post a message, this will be in the Innovation Centre, we will keep this for posterity.
You may also you may wish to visit the The Royal Family website for more information.
We have posted appropriately on the college screens and social media.
For now our thoughts and prayers are with the Royal family as we join the country in mourning the passing of Her Majesty the Queen, an extraordinary and inspiring example to us all.
Russ on behalf of #TeamHaringey6