#TeamHaringey6 - Vice-Chancellor Scholarship Awardee

News / 10 May
Ebru-Nazar Ozdogru who is a current student studying Level 3 Sport at Haringey Sixth Form College has been successfully awarded the University of East London Vice Chancellor's Scholarship.
The UEL's Vice-Chancellor scholarship targets academic excellence, financial need and awards this scholarship, to students who reflect their commitment to the University values. This scholarship offers a tuition fee waiver for a full-time undergraduate degree.
Ebru is an outstanding student that has shown unwavering commitment and determination since she began studying at Haringey Sixth Form College. Her character values, dedication and extra-curricular achievements such as white water rafting at Lea Valley alongside team GB, Cycling and being part of cadets which have been recognised by the University as she is now the recipient of this highly prestigious and exclusive scholarship opportunity.
Ebru will be pursuing an undergraduate degree in Sport and Exercise Science in September 2022 and with the support of this scholarship she will be able to continue to maximise her huge potential in higher education.
Ebru says "I am still trying to process this as I didn't think I would even get it especially knowing that the scholarship is only awarded to 8 people; my family are really excited about this and very proud of me. I will say that if anyone wants to apply for this just do it and don't doubt yourself as it is an amazing opportunity and I know that I wouldn't have been able to go through with it without the support of Haringey Sixth Form College staff and friends I have met along the way being and I just cannot wait to start this journey in September 2022.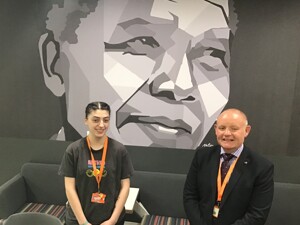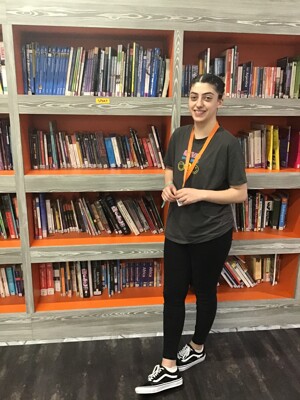 Daniel Searle; Director of Sport, Enterprise and Public Services commented: 'Wow. This is fantastic news. Ebru is an excellent student who truly deserves this recognition. She is determined and has a genuine passion for the subject area of Sport Science. She contributes hugely to both the college environment and her local community. With the additional support of this exclusive scholarship, I have no doubt that Ebru will be highly successful in the next stages of her educational journey. Huge congratulations.'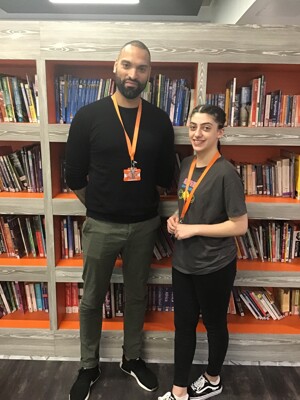 CEO Russ Lawrance also added: I am thrilled that Ebru has been offered a scholarships at the University of East London, such a prestigious university. It's no secret that I am a passionate sportsman! This will provide Ebru with great support throughout her studies and at the same time allowing her continuing to train in her chosen sport. This is great reflection not only on Ebru but also on Daniel Searle and his team in the Sports Department, it also reflects on the key value at Haringey Sixth Form College Aiming for excellence in everything we do! This alongside our many sporting achievements underlines the fact if you want to study sport or play sport at Haringey Sixth Form College you will have the opportunity to perform at the highest level and achieve your full sporting potential and gain access to university degree programmes at home or abroad supported by a scholarship such as this one. To receive the support and finance means receive will ensure that you can continue to perform at the highest level and achieve your full sporting potential as well as gaining a degree at the same time. Haringey Sixth Form is #MoreThanACollege.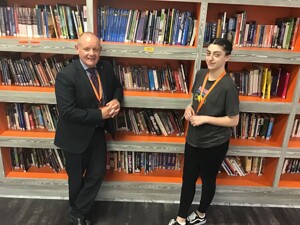 This is an amazing achievement and we are very #H6Proud of you.
---
---
APPLICATIONS
Applications for September 2022 are open - Apply Now on our website!
Keep up to date by following us