#TeamHaringey6 - 3rd Week of March Round Up

News / 18 March
What a Jam packed week it has been for #TeamHaringey6 with in-house work experience, external trips and special influential guests greeting us.
Starting the week with...
#TeamHaringey6 Creative Industries and Humanities students on work experience this week. They worked on various projects around the building - here are some images of what they were doing from each subject:
ART Work Experience Week: This morning we were working with Walter and Cohen to design and create a pet activity and the #architecture involved. #WorkExperience #MoreThanACollege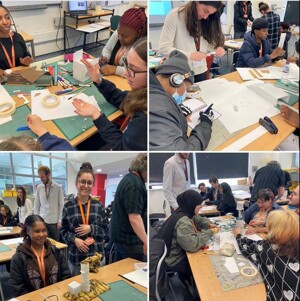 Law Work Experience: we had guest speaker Judge Sandy Canavan giving our students a feel of what it would be like to be a judge #BecomeAJudge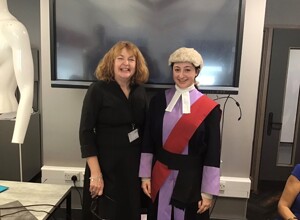 SPORTS Work Experience Week: #TeamHaringey6 had the pleasure of virtually welcoming experienced social media editor #MajidMohamed who gave students an insight into how he went from hospital radio to online journalist before eventually running a channel with 100m+ followers.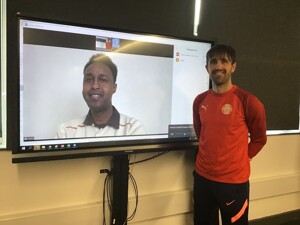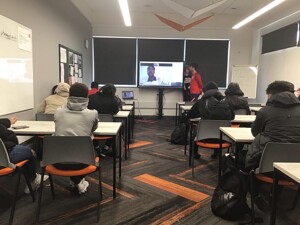 Women in Sport Sessions delivered by Jess & Boxing Coach Matt Stevens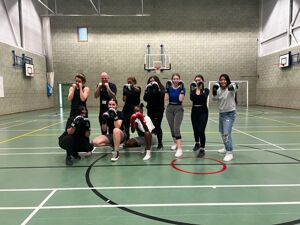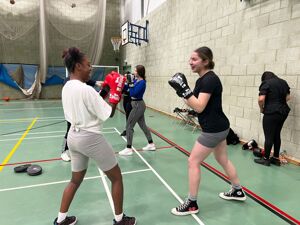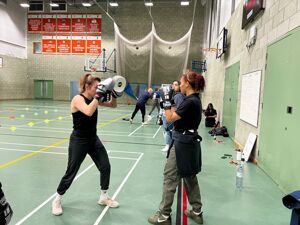 Samuel Peter Cox, Tottenham Hotspur Academy Coach and Guyana National Football Team Captain.
Samuel gave the students an overview of his career in football, explaining his journey in the game that has included becoming a professional at Tottenham Hotspur, before going on to to captain the Guyana National Team, including leading his team out against the USA in the Gold Cup. Samuel spoke of his determination to show 100% in everything he does, and how these attributes provided him the opportunity to play with and against players such as Gareth Bale and Christian Pulisic.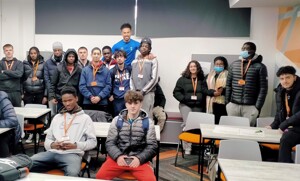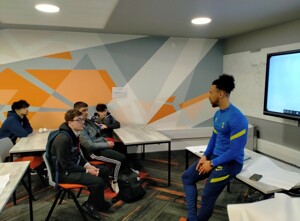 Conor McBrearty. Disability & Inclusion Officer; Conor provided #H6 students with a Disability Football Awareness course. The students were able to learn more about Disability sport in general, and how the provision is improving across London, including the North London Special League and the North London Inclusion league that is held at #H6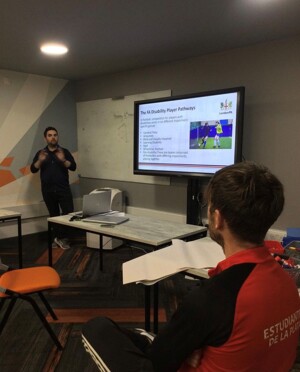 PROFESSIONAL CHEFS: All week our Chefs are working hard to provide lunch for the students that are taking part in this weeks #workexperience extravaganza with a different menu each day! #tasty #food #futurecareers #MoreThanACollege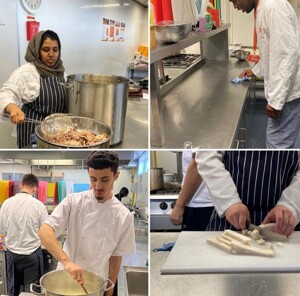 DRAMA Work Experience: We were working with Elle from Hope In Tottenham, who is a trained actress and theatre maker, on a physical theatre workshop. #withoutwords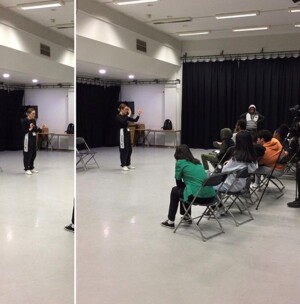 MUSIC Work Experience: Our Music students had an incredible day of workshops, skills, terminology and advice from @mikeyjdotnet @boyblueent on #musicproducing #producerlife #workexperience #MoreThanACollege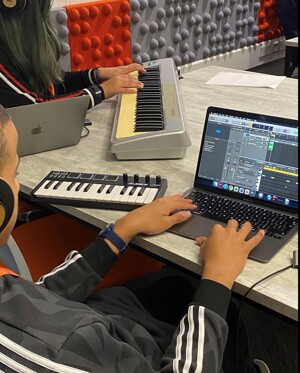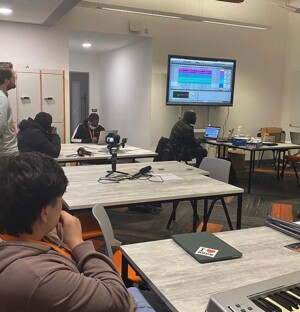 MEDIA Work Experience: Amazing work continues with our Media Students who are collating all of the activities happening across the Creative and Humanities subjects with film production, photography and journalism. Big thank you to Forus films for supporting and working with us on our biggest cross college project to date!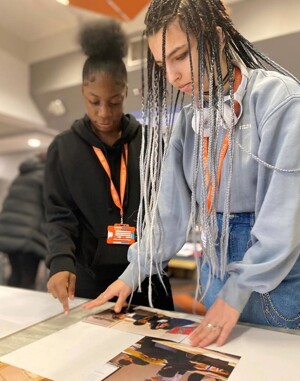 SOCIOLOGY Work Experience: Students went to Bruce Castle Museum for a tailored talk and a look through the Haringey archives to work on a public opinion article on the history and regeneration of our local area. They focussed specifically on The Broadwater Farm Riots 1985, The London Riots 2011, the changes to local culture and the economy as a result of Windrush and the recent development of the Tottenham hotspur stadium They were able to read police reports, newspaper articles and look at maps and Census data dating back to the 1800s. Looking forward to hearing about the findings at The showcase! #MoreThanACollege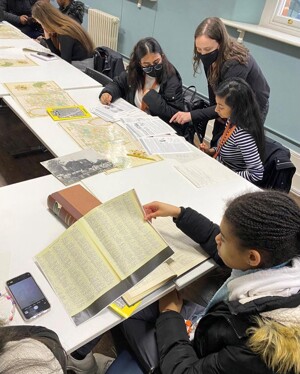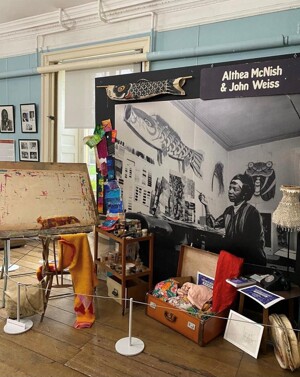 And finally what you can see from the showcase it went extremely well and as always we are #H6Proud of our students.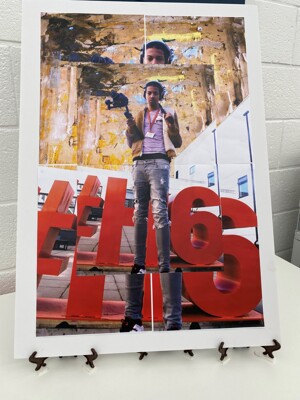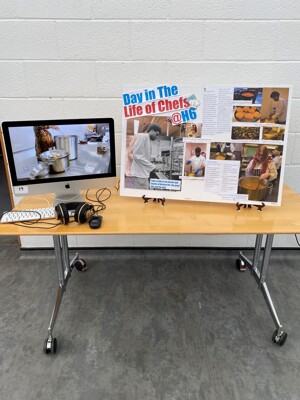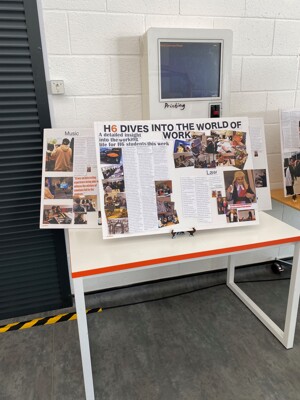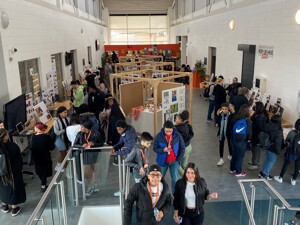 ---
Highly respected entrepreneur Becky Fatemi of Rokstone Real Estate Company. Becky came in and spoke to our business students about how to invest in property, her philanthropic work, motivation and journey as a successful entrepreneur.
Some of our students called her journey very inspirational #Amazing #H6Experience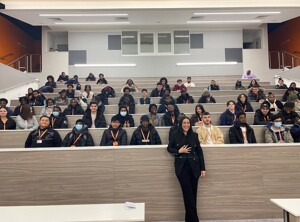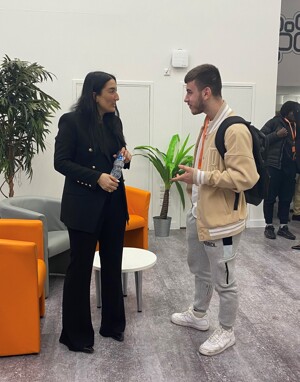 ---
#TeamHaringey6 Entry and Foundation students took a trip to the National Theatre to see Small Island which focuses on the diaspora of Jamaican immigrants during and after World War II. Trying to escape economic hardship on their own "small island," they have moved to England, the Mother Country, for which the men have fought during the war. However, they find they are not readily accepted into their new society.
Our students quoted the following: 'Absolutely Funny, Very Enjoyable, Fantastic Show. Loved it' #H6Experience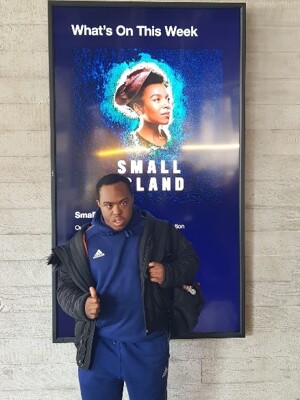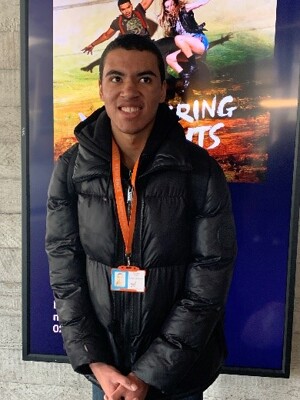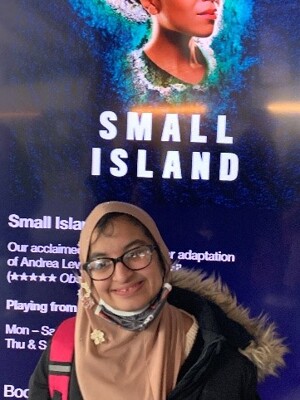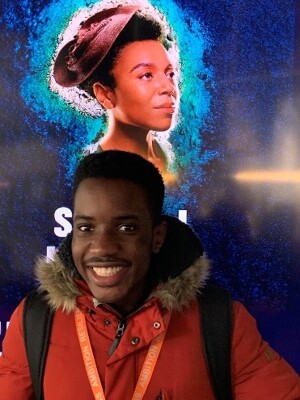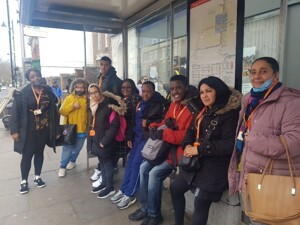 ---
#TeamHaringey6 Volleyball team competed in the AOC National Quarter Final cup match against Itchen College, our players included:
Tom, Anna, Quynh, Sammy, Francisco, Nazia, Jennifer, Flori, Omari and lucas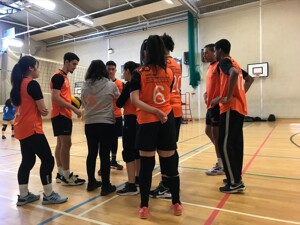 The first set was won by #TeamHaringey6 25-21, our team players were just warming up from the long drive to Southampton, we took the second set comfortably at 25-14 with both Flori and Sammy`s excellent serving skills. The third set finished 25-16. So, we are proud to say we are now through to the semi-finals of the AoC Sports National Mixed Volleyball Cup, We are playing King Edward VI College from Stourbridge and they will be coming to us on Wednesday 23 March, next Wednesday at 1pm, so come along and support our National team.
#CoachHatty adds;
I`m over the moon., well done team #TeamHaringey6 you played exceptionally well. Here we come finals!!!!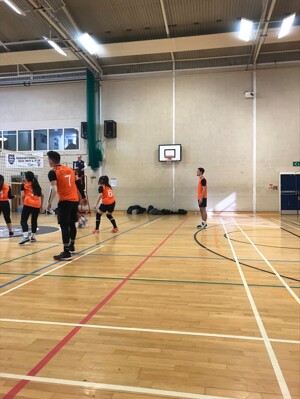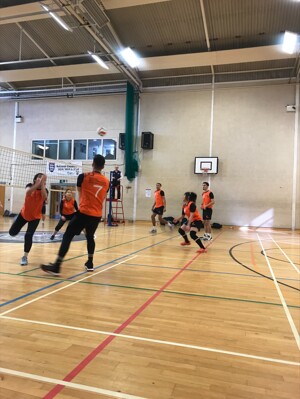 #RollOnWednesday #GoTeamHaringey6
---
And to finish of the week #TeamHaringey6 Staff and Students engaged in a bit of #TugOfWar as part of #RedNoseDay to raise money for Comic Relief and it was safe to say it was a .... but all fun and games and this add on to our #H6Experience and team spirit.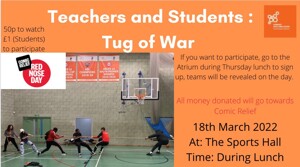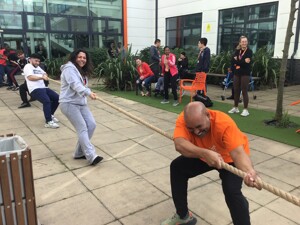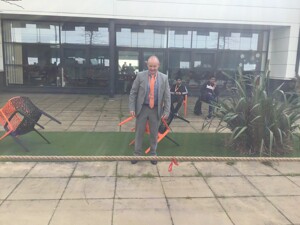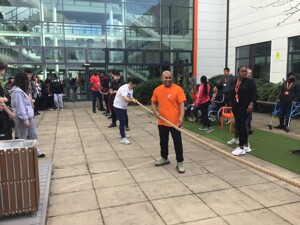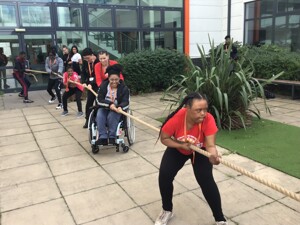 ---
APPLICATIONS
Applications for September 2022 are open - Apply Now on our website!
Keep up to date by following us