#TeamHaringey6 - 2nd Week of March Round Up

News / 11 March
Our first Open Morning of 2022 was held on the weekend which started our new week on a high - how amazing it was especially with the vast numbers who visited to make it a very special day.
Our amazing #H6StudentAmbassadors were on hand to answer questions, take tours and prep new learners for their interview which also took place that day.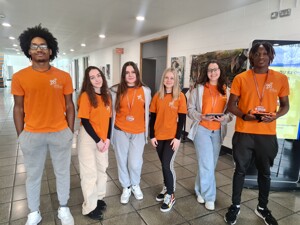 ---
#TeamHaringey6 student ambassadors were also on hand this week to support at the following subject specific masterclasses that we offered the first being for the Creative Industries, Cookery, A-Level History, Politics, English and ESOL.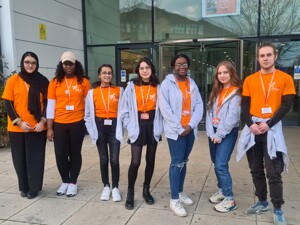 The second specifically for Business, Sports, Public Services and ICT.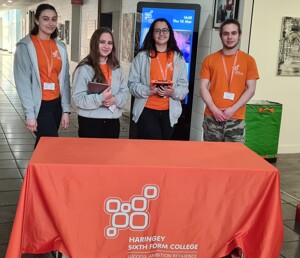 Thank you again #H6 Student Ambassadors you have done an excellent job in representing our college #MoreThanACollege
---
#TeamHaringey6 students were invited to TSB to discuss the different career opportunities in banking as part of #InternationalWomensDay #BreakTheBias #H6Experience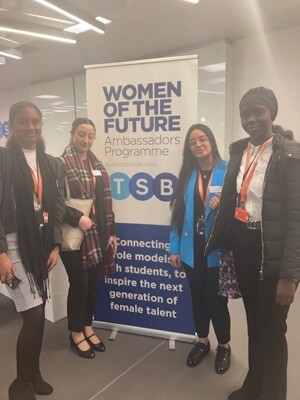 Also in celebration of International Women's Day our Principal gave a talk to our students about how she became a principal and how she herself was able to #BreakTheBias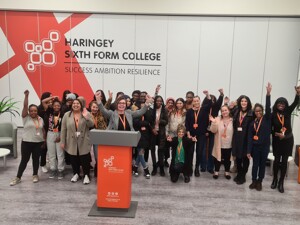 ---
Special #Thanks to Courtney Brown, founder of Father2 Father, who spoke to #TeamHaringey6 students about an amazing opportunity where if selected they are to receive investment for a business idea, coaching and will also get to travel overseas.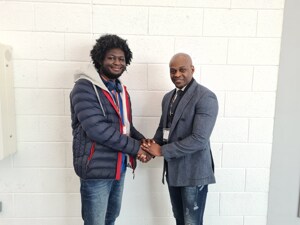 ---
The following courses have been participating in Work Experience/Work related learning activities this week:
BTEC Level 1 Sport & Public Services
BTEC Level 2 Public Services
BTEC Level 3 Year 1 Uniformed Protective Services
BTEC Level 3 Year 2 Uniformed Protective Services
On Tuesday 8th March the Level 2 and Level 3 students visited the Royal Courts of Justice in Strand. During the visit, the students had the opportunity to watch real life criminal cases including Drug dealing and Manslaughter. The students also took part in a 2 hour courtroom workshop in which they were assigned legal personnel roles and they re-enacted a murder and a gang violence case which occurred a few years ago. This experience allowed the students to put theory into practice as they got to experience what being in court and working as a legal personnel would be like. We are very proud of our students for being ever so productive and well behaved on the visit and for representing our college in a very positive light.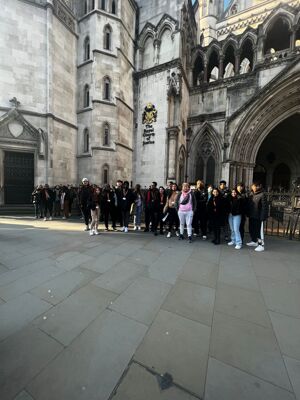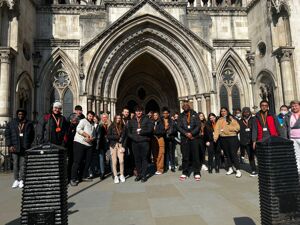 On this day, the Level 1 Public Services and Sport students took part in employability and CV building workshops, during which they were able to build upon their existing knowledge and develop their understanding on the skills, qualities and other attributes required for employment.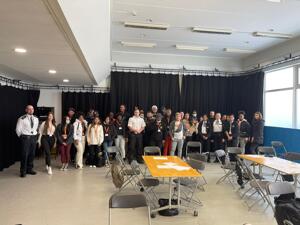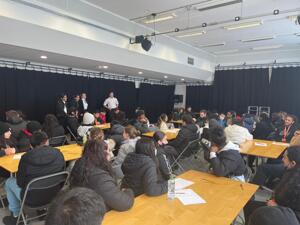 On Wednesday 9th March, the students were visited by the Metropolitan Police Taipan Unit, who engaged with the students whilst informing them about their line of work in dealing with gangs in the borough of Haringey. The students worked in groups to stop and search one another and they were given the opportunity to explain what they thought was the 'right' and 'wrong' way of being stopped and searched. The students also asked very insightful questions and again, took a lot from the session. We look forward to working with the unit again in the near future.
On Thursday 10th March, we welcomed the Metropolitan Police Mounted Branch unit who worked with our Level 1 Sport & Public Services students. They discussed their roles and responsibilities within the service, and the students had the opportunity to meet and feed some of the beautiful horses who assist in these roles. We will be welcoming the Mounted Branch unit again tomorrow as they will be working with our Level 2 & Level 3 students.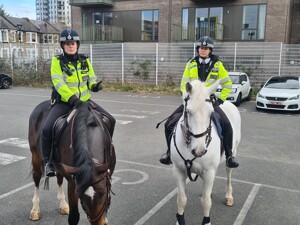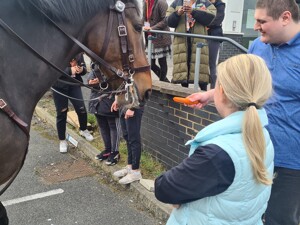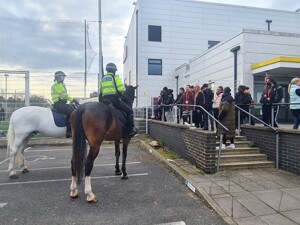 The level 2 and level 3 students also had some very positive engagement with the London Fire Brigade today. They got to hear about the real experiences of fire fighters who serve in the LFB and they were very much engaged as they had lots and lots of questions for the team. The LFB team further educated the students by showing them the Fire appliance and the equipment contained in it and their uses. The students very much enjoyed seeing this up close and we took lots of pictures. A very helpful and supportive team who we look forward to working with again in the near future.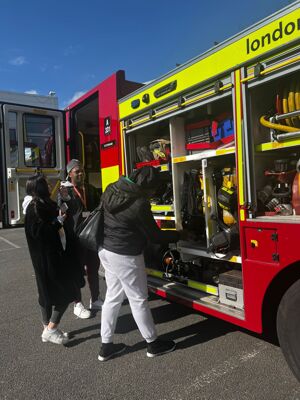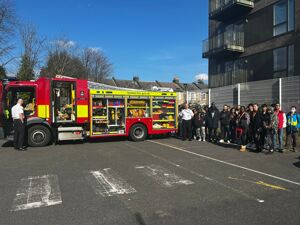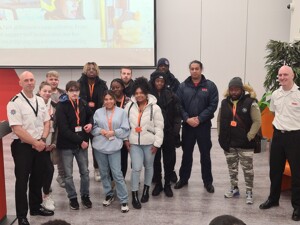 We were also joined by the British Army who kindly conducted information sessions which was open to all students of H6, as well as a detailed presentation in our Lecture Theatre to all the Public Services students which focused on entry routes and the various employment opportunities and job roles within the armed service.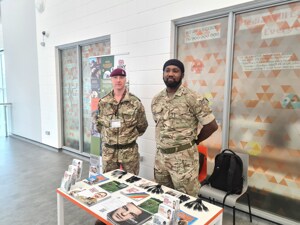 We thank everyone who has joined us this week and show our gratitude for the upmost support and engagement provided to our students. Also, a big well done to our students who worked hard this week and remained consistent with engaging in all the events, and thank you to all staff who supported with the sessions.
---
Well done to our Basketball Team and Volleyball Team who continue to do well and win at their games #H6Experience #AmazingStuff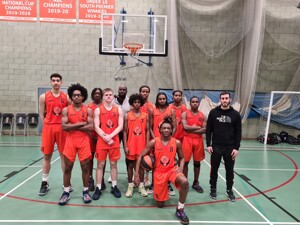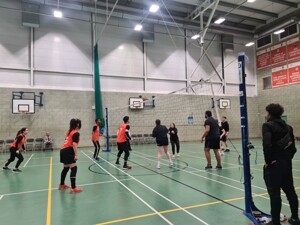 ---
#TeamHaringey6 invited 2 recent 2021 Nursing graduates from Middlesex University to speak to our Health & social care and childcare students to give them an insight of uni life, options and support in completing their applications #ThankYou #H6Experience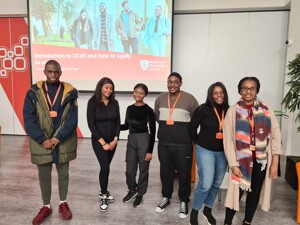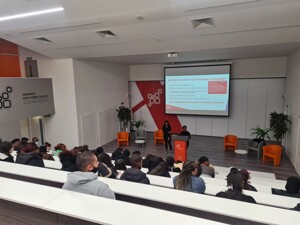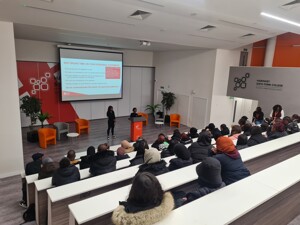 ---
To end our week on a high our #TeamHaringey6 Level 3 Professional Cookery class created a hearty menu and it had raving reviews from those who tried it. #Delicious #H6Experience #MoreThanACollege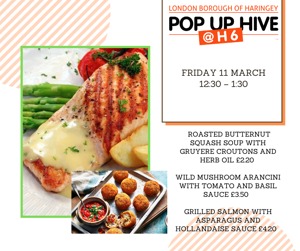 ---
This week has been #JamPacked #Amazing and we love it as our students continue to #DiscoverTheDifference and enjoy their #H6Experience looking forward to next week for more learning, new activities and fun stuff as we are #MoreThanACollege
---
APPLICATIONS
Applications for September 2022 are open - Apply Now on our website!
Keep up to date by following us