#TeamHaringey6 -Football News

News / 24 February
#TeamHaringey6 presented 16 of their entry and foundation students with new football club tracksuits to mark the creation of an inclusion football team at local football club Estudiantes.
CEO Russ and Principal Lisa were in attendance to recognise the efforts of all of the students who have participated in the college inclusion league.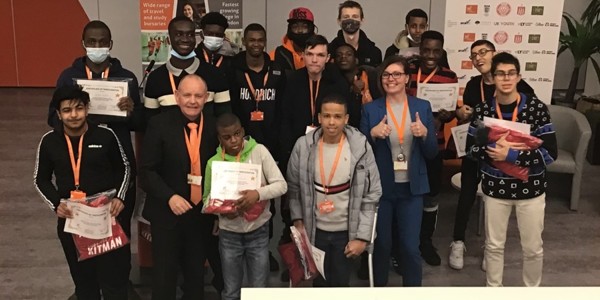 Outstanding students Bartlomiej Latusek was awarded with Jack Petchey foundation achievement award for his contribution to the league both on and off the pitch.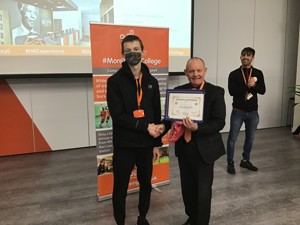 Those attending the event included college staff, students including the Estudiantes football team.
The inclusion football team provides a great pathway for students who are part of the brilliant entry and foundation department at Haringey 6th form college..
Estudiantes London is a football club created to encourage students to secure the best possible education.
---
#TeamHaringey6 continues to offer truly outstanding opportunities to play sport for college students across a wide range of sports.

If you have any questions about sports at Haringey 6th form college, please contact darren.wiltshire@haringey6.ac.uk

Estudiantes London is a free football program for young people in North London. Uefa qualified coaches provide daily training sessions, with two games per week, including league games. All games are recorded for analysis and players also have access to gym and futsal for their development. For more information or to join please contact info@estudiantes.co.uk
---
APPLICATIONS
Applications for September 2022 are open - Apply Now on our website!
Keep up to date by following us