#TeamHaringey6 - Sports News - January 2022 so far!

News / 27 January
Last night 13 #TeamHaringey6 students who are part of Estudiantes London football team had the opportunity to play against the University of Cambridge, widely regarded as one of the top Universities in the world.
The game was played at New River Sports Centre, on White Hart Lane in Tottenham.

CEO of the college Russ Lawrance attended the game to support the students. Against their prestigious opponents, the team settled well, and after the 10 minutes started to match their more experienced opponents. Chances were few and far between. Early on, Sinhani Quade of Haringey 6 made a good save to stop a superb long shot that was heading for the top corner. Later in the first half Ivan Mansaray of Haringey 6th Form went clean through on goal after an outstanding through ball from Clerys Luka, however his finish just went wide of the post. The University of Cambridge dominated the final 10 minutes of the first half, but the students from the 6th held firm to keep the score at 0-0.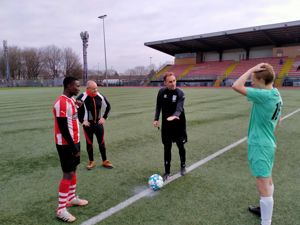 In the second half, Daniel Gebrehiwet started to exert his authority on the game, with some superb passing to retain possession for his side. Djibril Diallo, so outstanding this season continued his fine form, going on many slaloming runs to avoid tackles from the opposition. The second half contained even fewer chances than the first, as both defenses were able to dominate the attacking players. Late on, it looked like Estudiantes would win it after a brilliant first-time pass from Gebrehiwet put Mehdi Abdulle in, but he was ruled offside. The game was destined to end 0-0.

The game was played in a great spirit, and it was good to see the atmosphere between the two teams at the end of the game was positive. It was decided to play a friendly penalty shootout at the end, to help Cambridge prepare for their varsity cup game against Oxford, and it was the visitors who won, by score 3 of the 4 penalties. Thank you to the University of Cambridge for making the trip to Tottenham.

---
Later that afternoon, the outstanding #TeamHaringey6 basketball team won 108-46 against Havering College in front of their home crowd. Today, the Haringey 6 volleyball team will play their AOC National Cup game against Bexhill college.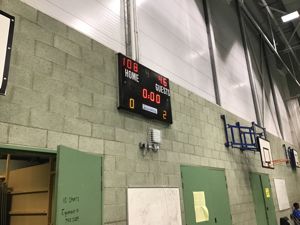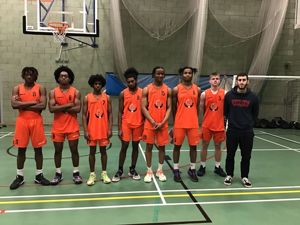 ---
Today in the AOC knockout cup match #TeamHaringey6 Volleyball team played against Bexhill College.
Our Players included:
Tom, Anna, Quynh, Sammy, Francisco, Nazia, Jennifer and lucas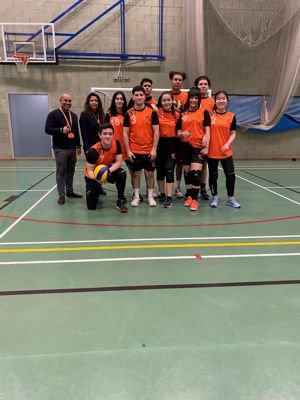 The first set was won by #TeamHaringey6 25-16, #CoachHatty states 'our team players were focused with Tom and Sammy both belting great sets from Jennifer and Francisco, we took the second set comfortably at 25-17 with Nazia`s excellent serving skills. The third set finished 25-14. So, we were through to quarter finals of the AoC Sports National Mixed Volleyball Cup, I`m ecstatic and a very proud coach'. #WellDone #TeamHaringey6 and Bexhill College both played exceptionally well.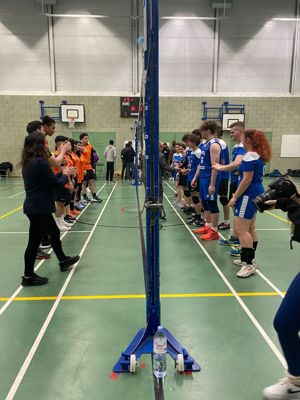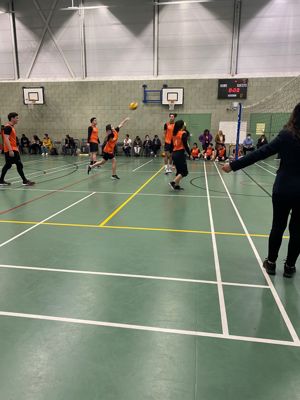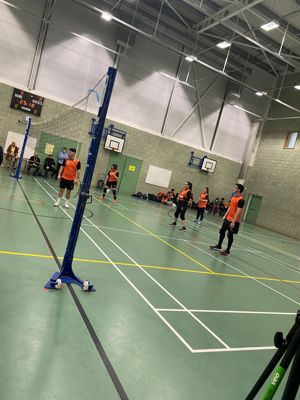 Thanks to #CoachHatty - Volleyball Coach
---
#TeamHaringey6 continues to offer truly outstanding opportunities to play sport for college students across a wide range of sports.

If you have any questions about sports at Haringey 6th form college, please contact darren.wiltshire@haringey6.ac.uk

Estudiantes London is a free football program for young people in North London. Uefa qualified coaches provide daily training sessions, with two games per week, including league games. All games are recorded for analysis and players also have access to gym and futsal for their development. For more information or to join please contact info@estudiantes.co.uk
---
APPLICATIONS
Applications for September 2022 are open - Apply Now on our website!
Keep up to date by following us