#TeamHaringey6 - January 2022 so far!

News / 28 January
Two weeks into January 2022 term and #TeamHaringey6 students and stuff are buzzing and excited about all what is going at #H6.
So far we have given taster sessions for Highgate Wood School - we had 50 students come in to spend a couple of hours with us to have a taster in Creative Industries, STEM, Public Services and Sport.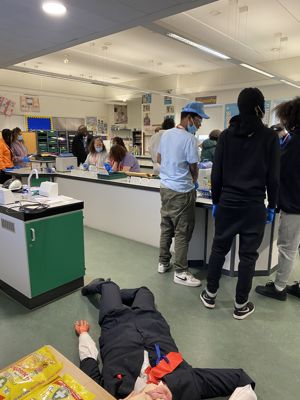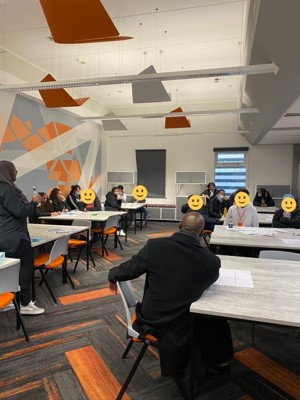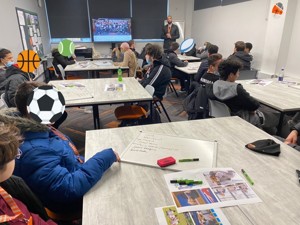 ---
Some #H6 Sports Enrichment included the boys football team visited the St George's Park, the England training ground on Friday. Before the game, Gareth Southgate the England manager was kind enough to spend a few moments talking with the team, and taking some photos.
The team then played against Loughborough University, with Vali Burcea scoring a late penalty to earn the team a 1-1 draw.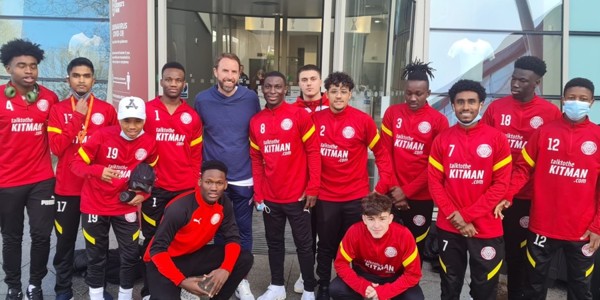 ---
#H6Experience has been amazing with many of #TeamHaringey6 students being acknowledged and awarded for the hard work they have done.
Jack Petchey Achievement Award winners are young people who have gone above and beyond to achieve – perhaps when others thought they might fail. The Achievement Awards are primarily about recognising those who put in the effort and do their best. Sir Jack Petchey CBE.
Therefore #TeamHaringey6 congratulates Mincong, Olga and Theo for receiving a Jack Petchey Awards for the period of September to November.
Mincong
Mincong started #H6 on Level 1 Public Services and he is now in his final year of BTEC Extended Diploma in Uniformed Protective Services. Mincong has faced a lot of challenges along the way academically and he has shown resilience and excellent discipline and work ethic, and has therefore been successful on the course to date. Mincong has been very brave and has tried his upmost best to continue his college journey. He has grown in confidence and is always helpful to teachers and fellow students.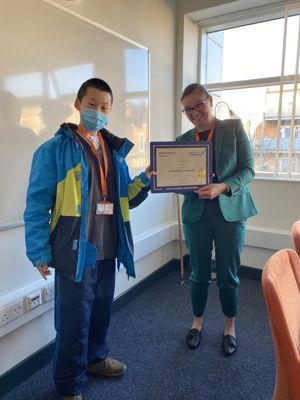 Olga
Olga has been residing in the UK for only a little while. Despite the language barrier and the challenges of adapting to the English education system, Olga has been an outstanding student since she has joined #H6. She articulates herself in a very professional way and her assignments are consistently at a very high standard. In secondary school in Lithuania, Olga achieved top grades in all her subjects and she has been continuing her hard work ethic in college.
Olga will be leaving us to go and study Law at university soon and we are excited for her in building her career path as we are assured that she will be successful every step of the way.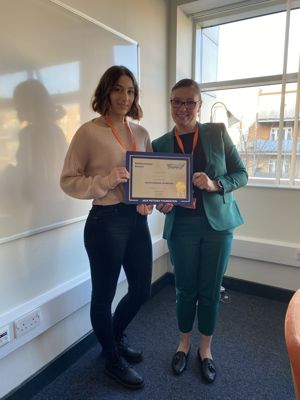 Theo
Theo has been dealing with a number of personal issues. He is in care and has not seen his siblings in years. He has low self-esteem. But he joined the basketball team at the start of the academic year and it really has helped him with his confidence. He has learnt a number of life skills which he has been able to apply to his everyday life. Both his attendance and punctuality have improved and he continues to attend all the sessions. He is not as experienced as some of the other players but he always tried his best. He has become a valuable member of the team and has made some new friends.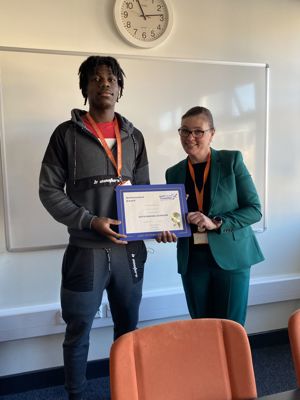 To end our week on a high our #TeamHaringey6 Level 3 Professional Cookery class created a Japanese themed menu and as you can see looking amazing. #Delicious #H6Experience #MoreThanACollege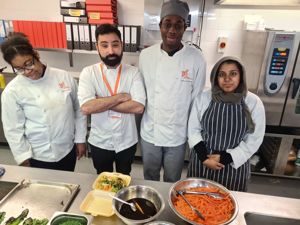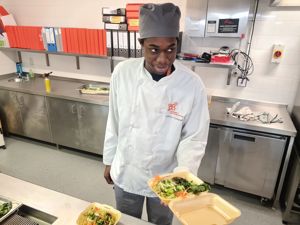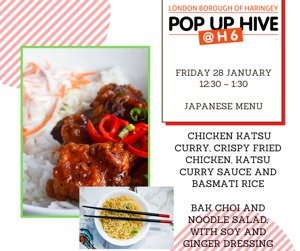 ---
APPLICATIONS
Applications for September 2022 are open - Apply Now on our website!
Keep up to date by following us