#TeamHaringey6 Week 14 Round Up

News / 10 December
This week #TeamHaringey6 have had the privilege of welcoming some influential external visitors as well as being a part of some fantastic projects.
In the beginning of the week we welcomed Mr David Harding BSc MRICS, Charter Surveyor & Director of Cubit Consultancy; this was targeting our #TeamHaringey6 Level3 Year 2 BTEC National Extended Diploma and Diploma in Business.
The main reason for this external visitor was because two of our students Prince and Elijah had an informal conversation with one of the College Trustees, Rev. John Wood about their career aspirations in Property Development. John felt that he could meet their needs in this regard and had suggested that he would like to get one of his contacts, in this field, in to visit the Learning Area for Business.
Our students were instantly inspired, motivated, and able to think critically and show by verbally evaluating and questioning where they envisioned their career pathways within this field.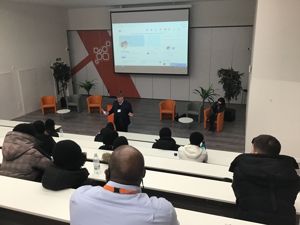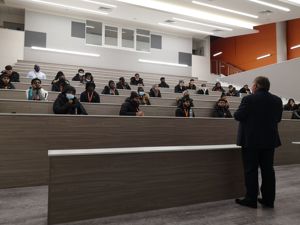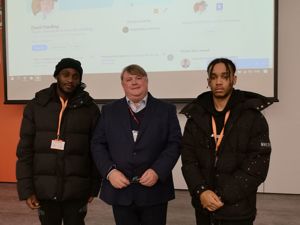 Special thanks to Trustee, Rev. John Wood for organising this for our student's #H6Experience
---
#TeamHaringey6 were also given the opportunity to work with Drewe Broughton; A former professional footballer, Drewe now works with elite professional players and business leaders to improve performance.

The students, who all play for local club Estudiantes were able to listen to Drewe talk about his journey through professional football, before the discussion turned to how the students themselves can perform at their best, both in football and in education.

Much of Drewe's work focuses on Fear, and how overcoming that can allow people to perform at their best. He works with elite level players and managers as well as business leaders, with a view to improving their performance.

Everyone at the college is thankful for Drewe taking the time to come and speak with the students.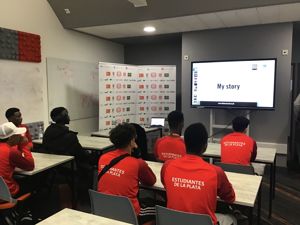 Special thanks to #CoachDarren #MoreThanACollege
---
#TeamHaringey6 BTEC Level 1 Introductory Diploma in Health and Social Care students carried out their annual Christmas Concert at the Grace Day Care Organisation which specialises in offering day care and adult social care services to people suffering from dementia, disability, stroke, heart conditions, diabetes, and other long-term physical and mental health issues. We also support people in their journey towards combating loneliness and isolation. Although located in an area of high deprivation, they strive to deliver services to the highest standard. A door to door mini bus service is also available.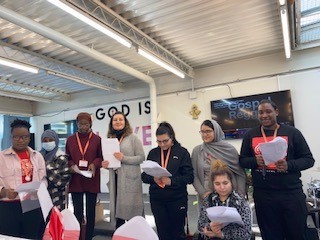 The students sang Christmas songs and worked to support the staff as young carers, they were allocated tables that they were in charge of ensuring that all the service users were ready for their meals serving them, they had to be aware of anyone with allergies or difficulty eating. The students conduct was excellent they truly represented the college and showed the relationship between theory and practice, I was pleased to see that the skills that they are learning on their health and social care course was being put into practice.
It was an excellent day with the Pastor and Chief Executive of the organisation applauding the efforts and good work of the students.
Big thank you to Evan Kirlew who supported the day singing solo and helping to support the students and thank you to Rosanna Health and Social care teacher. #DiscoverTheDifference
---
This week in #TeamHaringey6 A1 Psychology students have been learning about the different areas of the brain in order to access the content of Sperry's 1968 Split- Brain study. This study explores what happens to a person when a medical disconnection of their brain hemispheres has taken place, called a brain commissurotomy, which severs a person's corpus callosum. Gloria Thompson, our psychology trainee teacher, as made the brain come alive for learners. They used a cauliflower to explore areas and functions of the brain. Gloria was also able to impart her own knowledge from her career in nursing, on learners of how trauma to the brain, from seizures or strokes could impact a person's ability to function. Students really enjoyed the activity saying it helped them to be better able to visualise the parts of the brain.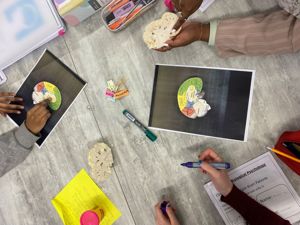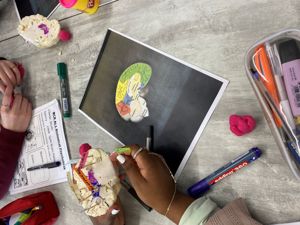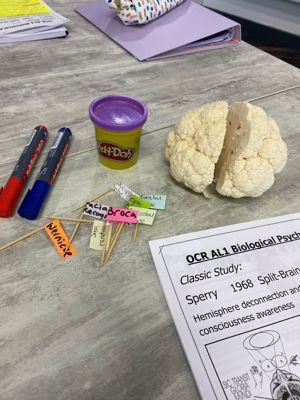 ---
#TeamHaringey6 had a special guest in; Dawn King an award-winning writer working in theatre, film, TV, VR and radio speaking with our entry and foundation students.
During the workshop the students had a buzzing time sharing ideas of a play; which will be based around an upcoming football player who has a flourished colourful lifestyle which in the end leads to his downfall; once the play is completed it will be sent to a play writers competition where hopefully our students get the opportunity to showcase their ideas #SoundsAmazing #H6Experience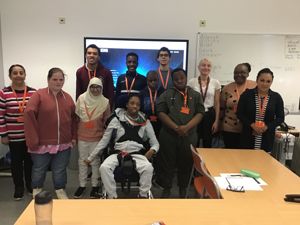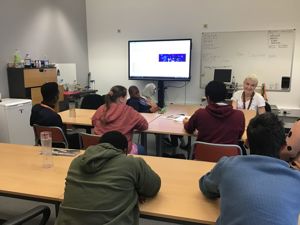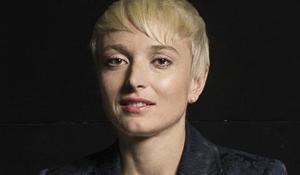 ---
Not forgetting again our amazing #H6 Student Ambassadors who have been a part of more external events including: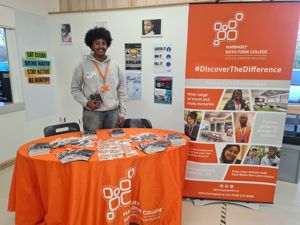 Orchardside School careers fair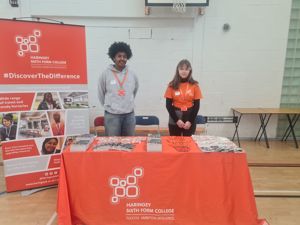 Arts and Media school islington careers fair
Looking forward to next week; to see what our last week full week of term has in store for #TeamHaringey6 #MoreThanACollege
---
APPLICATIONS
For students who are looking to apply for September 2021, please come in to college and see us!
Applications for 2022 open on Friday 1 October on our brand new website.
Keep up to date by following us