#TeamHaringey6 Week 10 Round Up

News / 12 November
What a week for #TeamHaringey6 students!
Always jam packed however we had a lot of subject specific activities that benefited our students studying certain subjects.
This week we had the London Metropolitan Territorial Support Group (TSG) with our Level 1 Public Services and Sports group; they were here to show our students what they do for the community and what they could potentially aspire too. #GreatStuff #H6Experience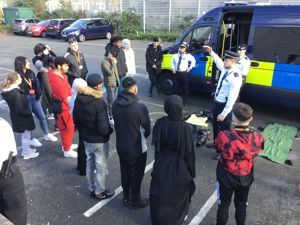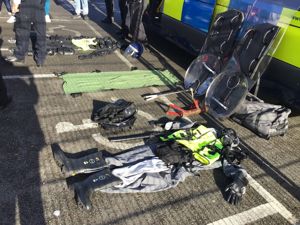 #H6 HE Fair took place; and the aim of this event was to expose all of our students to universities and give them the opportunity to explore various courses offered by different universities as well as aspects of university life.
Students spent time engaging with the university providers and asking lots of questions.
Thank you to the following universities: Queen Mary, Loughborough, Bath, Brunel, Westminster, Middlesex, Creative Arts and Coventry for attending, for their friendly approach and for providing our students with essential information when considering Higher Education as a post-18 option.
Thank you to careers lead Suzan Zihni and the careers team #H6Experience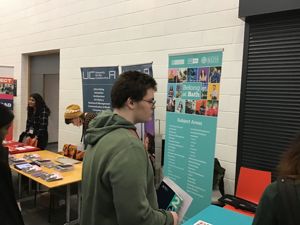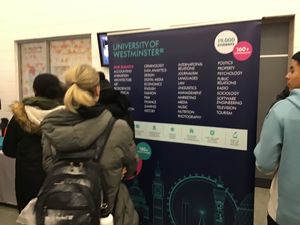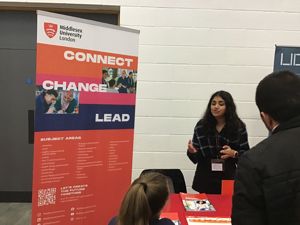 On Thursday 11th November it was Remembrance Day which is a memorial day observed in Commonwealth member states since the end of the First World War to honour armed forces members who have died in the line of duty.
#TeamHaringey6 Student President read a poem and the whole of #TeamHaringey6 stood for the traditional two minute silence at the eleventh hour of the eleventh day of the eleventh month.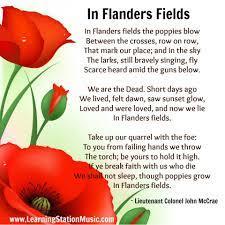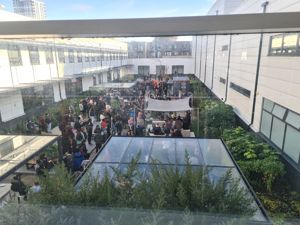 9 of our students competed in an away friendly match against University of East London at the SportsDock Centre of Excellence.
Our squad consisted of: Tom, Ana, Quynh, Sammy, Flori, Pedro, Francisco, Sammy and Omari.
The first set was won by #TeamHaringey6 27-25, as the other team were not serving the best. No excuses though, they were able to draw back in the second set to make it 2-2 scores 25-23. The final set was decided that whoever was ahead at 4pm would win, we had allowed our opponents too many points and was defeated 15-10, and this was a good experience as we will be playing our first AOC cup hopefully on the 1st of December. Well done team #TeamHaringey6 you played really well.
A big thank you to Coach Hatty Kartal and Ray Miah who came along and assisted our team. #Go #TeamHaringey6 #Go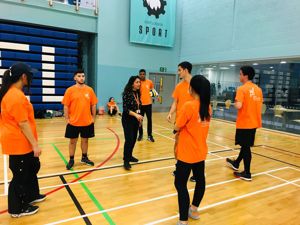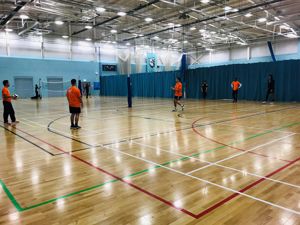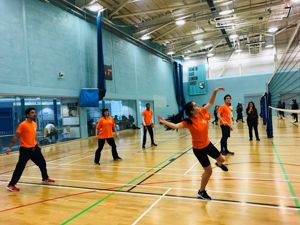 Lastly we would love to say a big thank to our #H6 Student Ambassadors who have been extra busy this week with accommodating our Subject Specific Open Evenings and being a part of external events such as college fairs in secondary schools.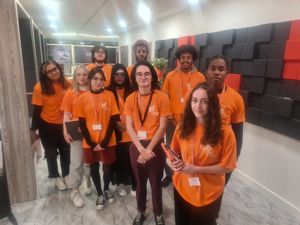 Subject Specific Open Evening
Health & Social Care and Early Years and Business, Sport, ICT & Public Services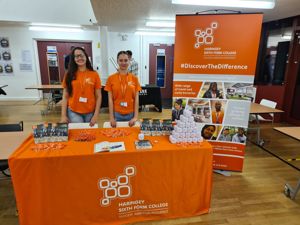 Waterside Academy Yr 11 Transition Evening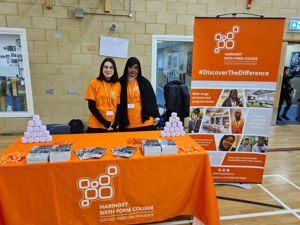 Leytonstone School's College Roadshow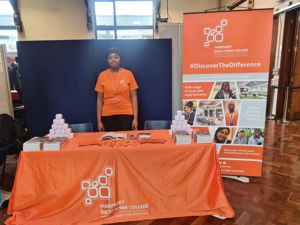 Gladesmore Community School Pathways Day
Thank you again #H6 Student Ambassadors you have done an excellent job in representing our college #MoreThanACollege
---
APPLICATIONS
For students who are looking to apply for September 2021, please come in to college and see us!
Applications for 2022 open on Friday 1 October on our brand new website.
Keep up to date by following us