#TeamHaringey6 Week 3 Round up
News / 27 September
#TeamHaringey6 have had some amazing things on this week
To start the week off...
CEO Russ had TWO assemblies this week first at Woodside High School and the second at Parkview school, both being their first assembly in over 18 months for their Yr11s; what a great start of the week for us and for them too #GreatStuff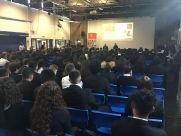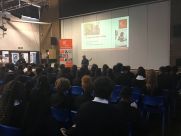 - Woodside High School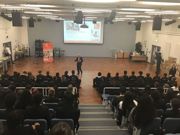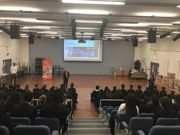 - Parkview School
Following on from our #TeamHaringey6 A2 Sociology students visiting Institute of Contemporary Arts to visit 'War Inna Babylon' exhibition which looks at the impact of various forms of state violence and institutional racism targeted at Britain's Black communities since the mass arrival-upon-invitation of West Indian migrants in the late 1940s. This links to the A2 Sociology unit of Social Inequality, giving students the opportunity to explore not only real life experiences of discrimination but also from a local perspective, with the exhibition reflecting people of Haringey.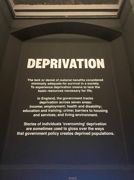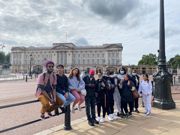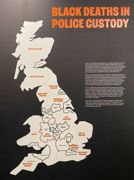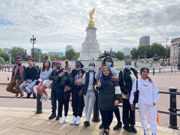 #TeamHaringey6 Sociology teacher Katie Ronan quoted; It was a really eye opening experience to look at demographic changes in our local area and explore real-life examples of discrimination that students can apply to their exams...
Kamali Taylor quoted; The analysis of the police reports after the shooting of Mark Duggan was so interesting to look at how statements changed and how this could be checked and recorded.
Students had the chance to look at social change in North London, in areas such as Broadwater Farm and the events surrounding the London Riots. The finale of the exhibition looks forensically at the death of Mark Duggan and the incidents before, during and after, with students having the chance to read the statements of the police officers who were at the scene.
Thanks to #KatieRonan - Teacher
Our Level 3 Creative Art & Design students visited Copped Hall in Epping Forest for an all-day photo-shoot
Copped Hall is a large Georgian Mansion house with beautiful grounds and gardens that is undergoing refurbishment
The task was to use photography in a creative way to document the textures and colours inside the building and outside as part of their 1st project 'Transformation'.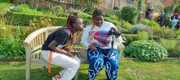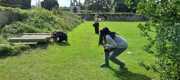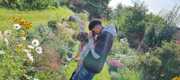 Our Year 2 A level Fine Art students visited an exciting new exhibition of contemporary painting called 'Mixing It Up' at the South Bank's Hayward Gallery.
#TeamHaringey6 students are developing individually identified themes for the remaining components of two of their A Level Fine Art course – so, it's all about individual creativity and a good starting point is to see what's out there, how do visual artist's do what they do? What do they make? How and what with?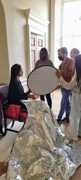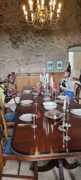 We also had Into University come in to support our students with 1-1 Personal Statement Support #DiscoverTheDifference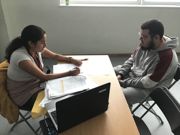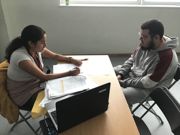 A2 and BTEC Level 3 Year 2 students attended the UK University & Apprenticeship Fair on Friday 24th September 2021 from 1 pm – 2.30 pm.
The purpose of the event was for young people to explore their post-18 options, whether this is an undergraduate degree at university, a Degree Apprenticeship or an Apprenticeship.
#TeamHaringey6 students had the opportunity to speak to a wide variety of universities, colleges and apprenticeship providers – as well as attend vital seminars, in order to make informed choices about their future. This is an ideal way for students to choose which course or pathway is right for them.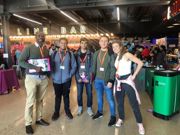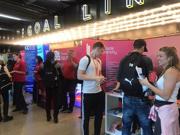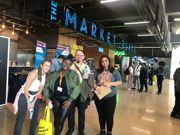 Lastly #TeamHaringey6 announce a Student Paid Internship Opportunity
We are in partnership with our catering partner Innovate have announced an amazing opportunity for students to gain paid work experience.
Students are invited to apply by submitting a CV and attend an interview with Catering Manager Shajadur Rahman who has praised the new starter by saying 'He is really professional especially for his first day, glad he is on board with us'
First to take up the opportunity is Ronaldinho Domingos a current Level 3 Diploma in Professional Cookery student with us who said 'I'm glad I got this opportunity as I love too cook'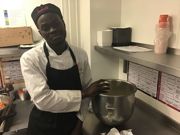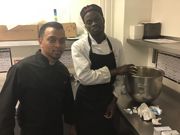 CEO Russ added - Great to see the college yet again being innovative with on this occasion Innovate! Providing students with the opportunity of a paid work placement is fantastic yet another wonderful #H6Experience opportunity demonstrating again that we are #MoreThanACollege
This week has been #Amazing #FunFilled #Hardworking and as always looking forward to next week for more learning, new activities and fun stuff as we are #MoreThanACollege
---
APPLICATIONS
For students who are looking to apply for September 2021, please come in to college and see us!
Applications for 2022 open on Friday 1 October on our brand new website.
Keep up to date by following us