#TeamHaringey6 Week 2 Round up

News / 17 September
#TeamHaringey6 have had a jam packed week; and it's only our second full week back!
Here are is just a small taste of what we were up to...
On Tuesday the Level 3 UAL Students were exploring the theme of 'Transformation' through observational drawing studies of decayed flowers and plants. Capturing the distorted form through continuous line drawing connects the process of the decay to the style of the drawing technique.
Our Yr1 UAL students also came up with some amazing new art work thanks to Laura our new Art Teacher take a look at their drawings in the link below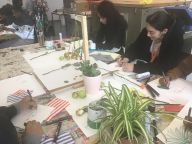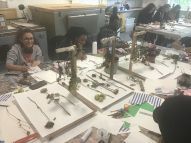 We also had Into University speaking to students about Independent Learning who are considering progressing to higher education after studying with us. #OnwardsAndUpwards #DiscoverTheDifference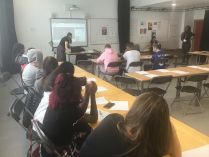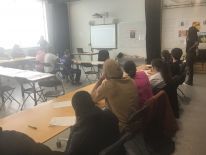 Assemblies are back and schools want to see us again!
Our first school was at Gladesmore Community School where Russ gave the first presentation of their school year to their Yr11s on Wednesday #Amazing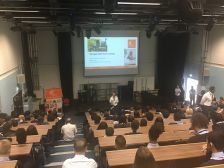 We have introduced a FREE Business Breakfast with the Principal every Wednesday starting this week - which was a success!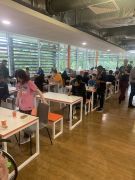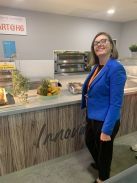 Enrichment for our Entry and Foundation students have started and will be every Wednesday 1.30 - 2.30 with their football to be coached by Tottenham Hotspur coaches. Thanks to Hattie our Entry and Foundation Enrichment Coordinator #GreatStuff #H6Experience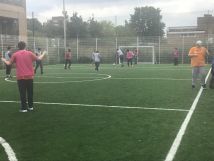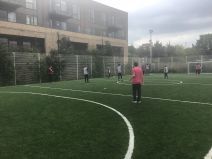 To finish up Friday on a high we had Councillor Adam Jogee, Mayor of Haringey come to see the amazing developments we have made to our facilities and to meet our amazing students and staff. Councillor Jogee was very impressed and could not believe the college, the campus, the staff and of course the students. He got a real #H6WOW factor.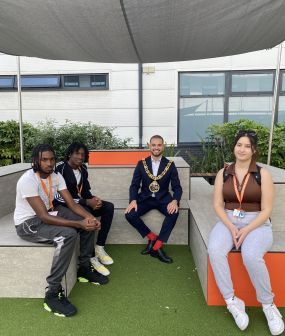 This week has been #Amazing roll on next week for more learning, new activities and fun stuff as we are #MoreThanACollege
---
Applications
For students who are looking to apply for September 2021, please come in to college and see us!
Applications for 2022 open on Friday 1 October on our brand new website.
Keep up to date by following us